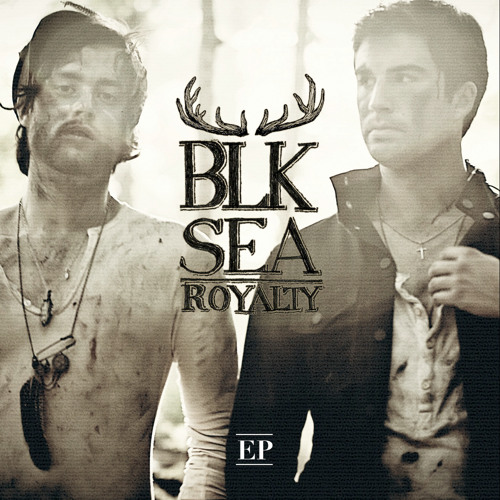 Black Sea Royalty has made me realize that I really do not post enough rock & roll on The Record Stache. Sure, the rock genre gets its fair share of the spotlight, but there's always an "indie", "folk", or "alternative" label attached. Nothing like this.
These guys aren't throwing in heavy additions of synthesizers, keyboards, or other electronics to boost their sound, they're just a band out of Nashville embracing the classic line-up: lead guitar, rhythm guitar, bass, and drums. It's a combination that's tried and true, and it will never go out of style.
I really need to applaud Black Sea Royalty for having a real knack for crafting some truly remarkable hooks that really stick with you. They're packed with such a punch, and matched with some hard hitting percussion and bold guitar riffs. The verses and lyrics are just as outstanding, and the instrumentation throughout their songs do a great job of not crossing that fine line of sounding too soft or too hard.
Black Sea Royalty's debut, self-titled EP is out now. Below, I've provided the tracks "North" and "War Cry". To be honest though, these aren't even the real standouts from the EP. Search it out on iTunes or Spotify and listen to "Wild Orca" and "Great White". They're so good.

North (Album Version) by Black Sea Royalty
War Cry (Album Version) by Black Sea Royalty
– Matt