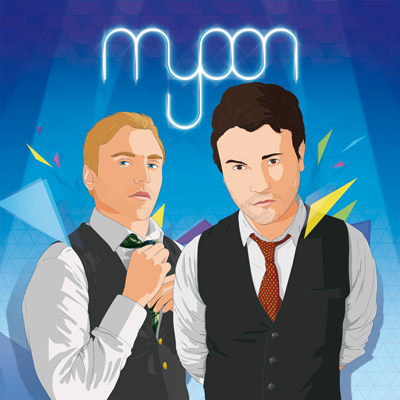 I've really been wanting to hear a new some new synth pop, and what do you know, Myoon comes along and sends me their EP. Made up of brothers, Augustin and Charles, the French duo of Myoon is fairly new but their debut,
Feeling Soft Here
, sounds highly professional. Made up of 4 ultra polished, electro jams,
Feeling Soft Here
is a fantastic introduction to what will hopefully become Myoon's signature sound.
Whether or not Myoon intended it to be, Feeling Soft Here is a must listen while positioned behind a steering wheel. Travel is an ongoing subject brought up throughout the EP, and it becomes even more enhanced as your foot presses the pedal to accelerate. Pair Myoon's pulsing sounds with some bright and colorful city lights, and you're evening is made. Stream Feeling Soft Here below, then download your own copy on iTunes.
Myoon has also put together a stunning cover of Florence + the Machine's "You Got The Love". It's a completely unique take on the original. You can download the cover for the price of an email address here.
– Matt