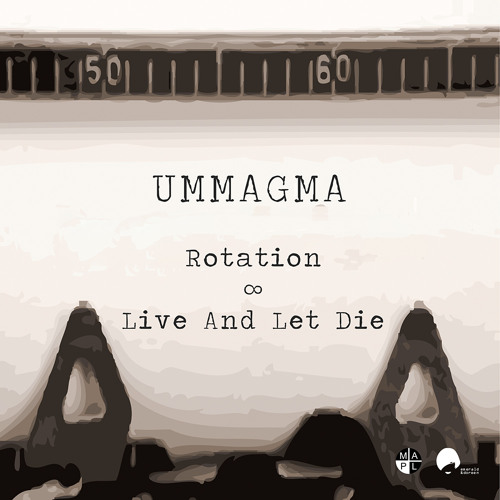 It's been a while since we mentioned anything about one of our favorite bands Ummagma, but while we were sleeping, they apparently have continued to make waves. They've just released a new single on Emerald & Doreen Recordings – 'Rotation / Live and Let Die'.
For those who don't know who Ummagma are, this is a Canadian-Ukrainian dreampop fusion duo – why do I say fusion? Because they test the boundaries of what is habitually known as dreampop by blending in elements of a multitude of genres, including post-punk, alternative rock, indietronic, synthpop, ethereal wave, prog rock, post-rock, ethno-folk rock and jazz. I may have even missed something in there, but that about sums it up.
The new single features a double A-side, meaning that both of these "dreamgaze" tracks are equally strong, with Shauna McLarnon's vocals as mesmerizing as ever and Alexander Kretov mastering everything in a lush energy-packed way, as this multi-instrumentalist has done for the duo's two debut albums. This single is a teaser for several Ummagma EPs on Emerald & Doreen forthcoming in early 2014. You can already find the new single on iTunes, Juno, Beatport Amazon eMusic and all other online music portals.