1.12.12
Smooth Sax of the Week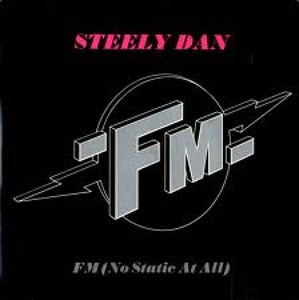 I'm truly surprised that I'm just now getting around to featuring this track as a Smooth Sax of the Week. Off of the soundtrack for the 1978 film,
FM
, Steely Dan provided one heck of a single with their track, "FM (No Static At All)".
I'm going to go out on a limb and say that Steely Dan is the original jam band. If these guys went head to head with Dave Matthews Band in a contest to see which band could break out into a jam session at any random moment, Steely Dan would be the winner. I've seen them live a couple of years ago, and all these guys did was jam the entire time.
Anyway, "FM (No Static At All)" is a downright hit that definitely has stood the test of time. It's a song for lovers of all music. You just can't hate Steely Dan's jazz infused, soft rock sound. Oh, and you can't forget about that smoooooth sax solo.
-
Matt