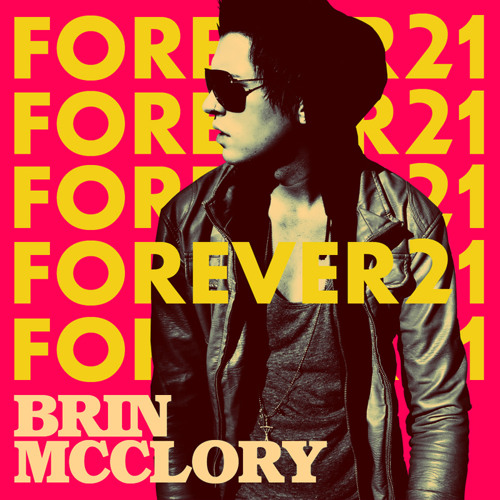 I don't usually post music that's as radio ready for Top 40 success as this, but there's something so infectious about Brin McClory's single, "Forever 21", that I just cannot ignore it. Seriously, this track has everything positive going for it.
I like to imagine Brin locking himself in a room for awhile and completely dissecting everything that makes a song massively popular in the 2010's. Then taking those findings to make a single out of everything that has ever been, and ever will be, catchy. More realistically though, Brin probably just has a natural gift for crafting popular music.
"Forever 21" has everything going for it to make it a hit. There's a light amount of autotune, some sing-rapping, a couple of throwback Rick Ross lines, and a highly dance-able instrumental backed by a nonstop beat.
You know that song that comes on and the girls go, "This is my song!", followed by some Woo-ing. Yeah, come next summer, "Forever 21" is going to be that song. I'll just stash this track in one of my many guilty pleasure playlists and pretend that I hate it whenever it comes on. Really though, I know the words better than she will.

– Matt