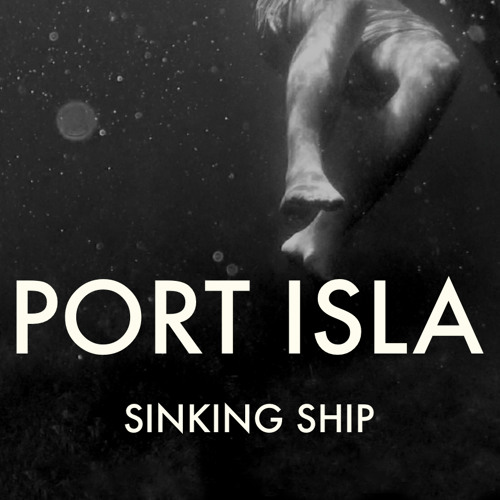 There's a fine line when it comes to folk rock, I either absolutely love it or I despise it. Simple as that. When I first pressed play on Port Isla's "Sinking Ship" and it kicked off with a back porch jam session packed with a stomping drum, tambourine shakes, hand claps, and a grassroots guitar riff, I instantly knew that these guys from Norwich were on the good side of that fine line.
"Sinking Ship" continually grows and builds itself into a masterly crafted song as it progresses toward the final 3:51 mark. Soon, we're introduced to some emotionally charged lyrics that are quickly followed by some sweet, sweet harmonies matched with an easily memorable chorus. Oh, you think the song has reached its peak? My friend, the best is yet to come.
Once the chanting makes an appearance and the track picks up the pace, now led by a bold piano, Port Isla has completely immersed you within the story that they have created. You become the character who cries out these lyrics of self-reflection. It's not long after this that the song takes a breather for a short moment before the energetic finale. "Sinking Ships" is such an amazing song, and it's free to download. Thank you for this one, Port Isla.

– Matt