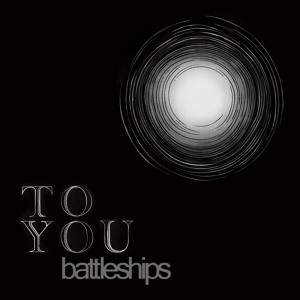 So you've existed as a band for less than a year but in that time you've polished seven tracks that you're damn proud of, do you axe a few and put out an EP or do you wait until you've assembled enough tunes for a full album? For Sydney based four piece 'Battleships' the decision was easy, do neither of the above and create your own type of release instead – their 'mini album' To You dropped last week…
Despite its unconventional length, the seven tracks on To You are each more than worthy of inclusion, the first of which 'Another Way' makes clear from its title that Battleships are proud of this alternative format. Building simply over bare percussion and glowing chords it is an immersive opener, carried along by the captivating nature of lead singer Jordan Sturdee's vocals. Something of a fusion between Alt J's Joe Newman and Death Cab's Ben Gibbard perhaps. The tempo picks up on the following track 'Inside' which surges along on the back of urgent layered guitar.
Prominent piano playing in any track always seems to lend an emotional atmosphere and 'As You'd Begun' is no exception, combining piano and guitar melodies in a typically Coldplay kind of fashion. Following number 'Coming Back To You' is the first time the bass has any kind of insistence and the track acquires a greater depth as a result before building to another melodic crescendo. Battleships hit top form when you reach 'Your Words', their second official single, with all the previously mentioned elements really fused together to create an atmospheric yet anthemic gem. It's a stand out track and justifies the recent attention coming Battleships' way from influential BBC 6 Music's Lauren Laverne.
'Collision (Head On)' feels much more dialled back in comparison, but this is no bad thing. The band showcase their craftsmanship with intricate, delicate hooks on a five minute grower before closing with their first single 'In Retrospect', which is in keeping with the thematic song titling. Reflecting perfectly the progression of To You all on its own, 'In Retrospect' starts off understated and ends in a frantic, epic blur. So the verdict on To You, in true battleships fashion, 'it's a hit'.
– Joe West (First Song For Your Mixtape)

Battleships – Your Words by battleships
Battleships – Coming Back To You by battleships
Battleships – Collision (Head On) by battleships
Battleships – In Retrospect (Radio Edit) by battleships
Battleships – As You'd Begun by battleships
Battleships – Inside by battleships
Battleships – Another Way by battleships