30.11.12
Anton Muller - Merantau EP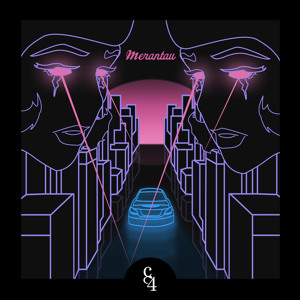 Is there a country in the world that does synth pop better than France? It's the home of acts like College, Anoraak, and the great Jean Michel Jarre. You don't get much better than that.
Anton Muller is a Parisian who created the Class 84 label in 2010, focusing on electronic music and sharing it with the city's nightlife. He also happens to be a musician himself, producing some high quality, atmospheric synth pop.
His latest three track EP titled,
Merantau
(an Indonesian word meaning "to go abroad"), released about a month ago, and it has just now crossed my ears. The instrumentals are made up of building keys, controlled static, and moody soundscapes.
What really stands out throughout the
Merantau EP
is Anton Muller's focus on beats. He infuses loop patterns that would usually only be heard in hip-hop. The heavy percussion works so well paired with the futuristic backdrops that it adds a real sense of urgency, as well as a nice dance groove.
If Anton Muller has his say, it sounds like the future will be a dark place, highlighted with neon. You can still dance, though.
Here's a pretty excellent mix that Anton released a few days ago, as well.
-
Matt