Exclusive Interview + Brand New Release with Caveat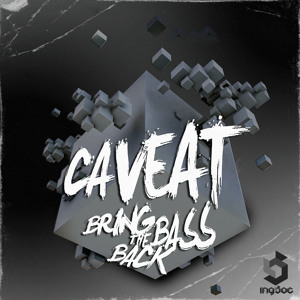 Caveat is a 17 year old EDM producer from California, who has been crushing the electronic scene for almost 2 years now. It's amazing what he has accomplished at only 17. He's won the remix competition for the track Martin Solveig – Hello, which is now an official remix. He also released an official remix of Dada Life – Happy Violence, which reached #2 on Hype Machine. Caveat has really proved himself as an artist, getting recognition for these remixes. Now, he has released his latest single Bring The Bass Back, which is a sick new original track. The song brings in the classic electro-house bass, great build ups, and even a sample from his dog (which we found out from our interview). Make sure to support his new track and help him climb the Beatport Charts.
Extra:
Download here- http://www64.zippyshare.com/v/60584841/file.html
Caveat Performance
We had the pleasure of catching up with Caveat while on tour with Dada Life, and 12th Planet. We caught up with him right after his opening set, which he crushed, by the way. One of the hardest things to do is to perform an opening set, especially for HUGE artists like Dada Life and 12th Planet. Many people don't realize that the opener is what gets the party going, and the one that really set the tone for the night. Caveat really nailed the theme for the night, because he had everyone going hard right from the start. 12th planet, who performed right after Caveat, made sure to shout him out at the beginning of his set, "Give it up for my brother Caveat, who is only 17." The crowd literally all went, "holy shit, he's 17? That kid is sick." After Caveats set we headed back stage for our interview with him.
Caveat Interview
TRS – How is the tour with Dada Life and 12th Planet going so far?
Caveat – Tour life is incredible, man. I've never done anything like this before. Meeting so many great new people and so many great fans, it's been amazing. There is always something fun going on, I love every second of it.
TRS – How did it come about you touring with Dada Life and 12th Planet?
Caveat – I was first contacted by their management, because they heard my Martin Solveig – Hello Remix and really enjoyed it. From there, we continued to talk over the past year and then I did the remix for Dada Life – Happy Violence. We continued talking, and a couple months before the tour they asked if I wanted to join, and I was like no… haha… of course I said yes!
TRS – What's it like being on the road at only 17? What do your parents think of it?
Caveat – They have been really supportive of me since the beginning. My parents are from previous generations, obviously, so they were a little bit skeptical of the entire scene, but they knew that's what I loved and supported me regardless. I'm forever grateful for them supporting me and letting me have this amazing opportunity.
TRS – Have they caught any of your sets yet?
Caveat – Nope not yet! Hopefully they will catch one of my sets soon.
TRS – What do your friends think of your rising stardom?
Caveat – My friends are great, very supportive, but we don't talk about it much. They still see me as the same guy, which is awesome!
TRS – Plans for the future after high school?
Caveat – After high school, I plan on taking a year off to see where my music takes me. I'm doing what I love and hopefully I can continue to be successful at it.
TRS – When did you start producing?
Caveat – I started when I was like 11 or 12. I was chopping up Daft Punk samples in this software called Gold Wave, and putting them back together. It sounded horrible, haha! After awhile, I picked up FL Studio, spending countless hours on the computer. I'm talking about 8-12 hour sessions daily. I never had any sort of musical background, so lot's of time I spent researching musical theory etc.
TRS – New tracks or EP in the future? Just released Bring the Bass Back, hard hitting electro house on Beatport which we're featuring at TRS.
Caveat – Lot's of new tracks that I've been playing out in my sets that I can't wait to share with you guys.
TRS – What are some of your favorite electro house tracks right now?
Caveat – I have to think a little on this one, haha! Zedd's new album is amazing, well at least what I've heard so far, Fall Into the Sky is a particular favorite. Same with the new Dada Life album, which I've had the pleasure of hearing pieces of at all the shows.
TRS – What do you listen to when your not listening to EDM?
Caveat – I listen to a lot of Classical music when I'm not listening to EDM, and a bunch of other stuff that my friends or family send my way. There isn't really any genre which I don't dip into, there are plenty of songs I don't like, but I don't discriminate on genre haha.